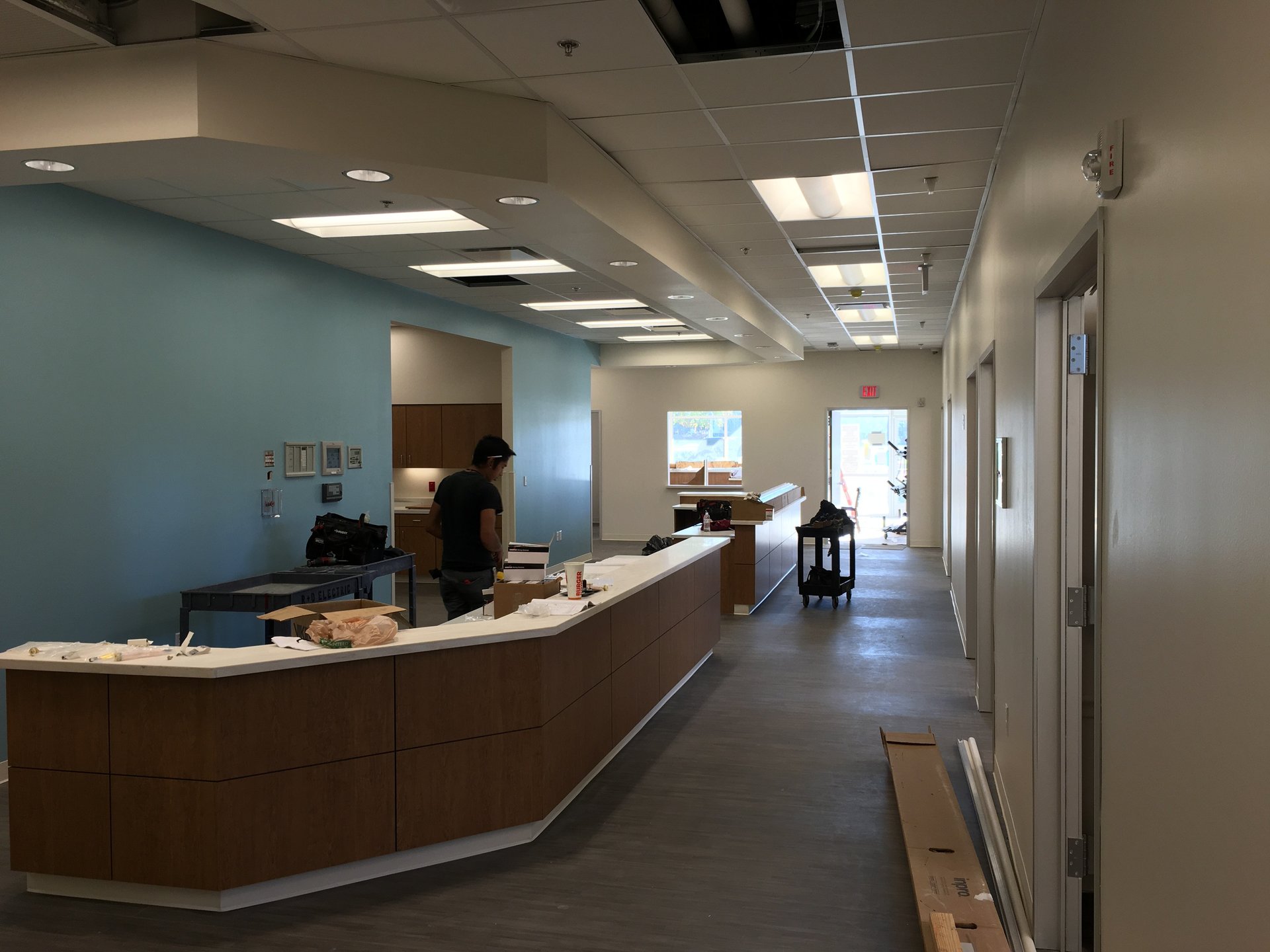 Lighting can simply transform a space, inside or outside. From something drab and dull to simply gorgeous. A space that resembles a cave can be changed to an inviting and warm- feeling space that makes people want to be there. It is a fact that good lighting increases productivity, and the attitudes of employees. A study conducted by the American Society of Interior Design showed that 68 percent of employees complain about the lighting in their offices. So good lighting can help make happy employees, and who doesn't want to enjoy going to work? The lighting design group at R&D Electrical can help you make your space bright and inviting with custom lighting. Here are just three options, there are more fixture types than you can even imagine, and we install, maintain, and repair all of them.
Recessed Lights…
If you have low ceilings or a small room to start with, some fixtures can make a space feel cramped, or leave shadows, or glare on a computer monitor. In these spaces we recommend recessed can lights for an even lighting pattern that does not fill up a space. We can help custom install the lights and even use long lasting and energy efficient LED fixtures, they are cost effective and are nearly invisible. Dimmers are a great choice to control the intensity of the light output and make the mood you are looking for.
Track Lights…
Track lights used to be big, bulky, unsightly fixtures mainly used to accent wall art or products on shelves at retail stores. The architectural style low voltage lights were expensive and only had a niche in the marketplace. Today, especially with the introduction of LED technology, track light fixtures have become a great way to accent around a conference table, light up a galley style break room, or be a focal point at a reception desk in a main lobby. They still work well to accent wall art or product on a shelf, the possibilities are endless.
Exterior Lights…
We know what it's like to go to work in the dark, and go home in the dark, we all do it this time of year. It's not just a matter of inconvenience, it's a matter of safety. There are several types of fixtures that can light up your sidewalk, or parking lot. Options such as path lights, building accent lights, bollard lights, post lights or pole lights. Exterior lights can highlight the architectural style of your office and adding an extra layer of security to the property when the sun goes down. Exterior lighting equals safety and curb appeal.
If you'd like more bright ideas about improving the lighting for your building, call 817-541-7550 and talk to the experts at R&D Electrical.