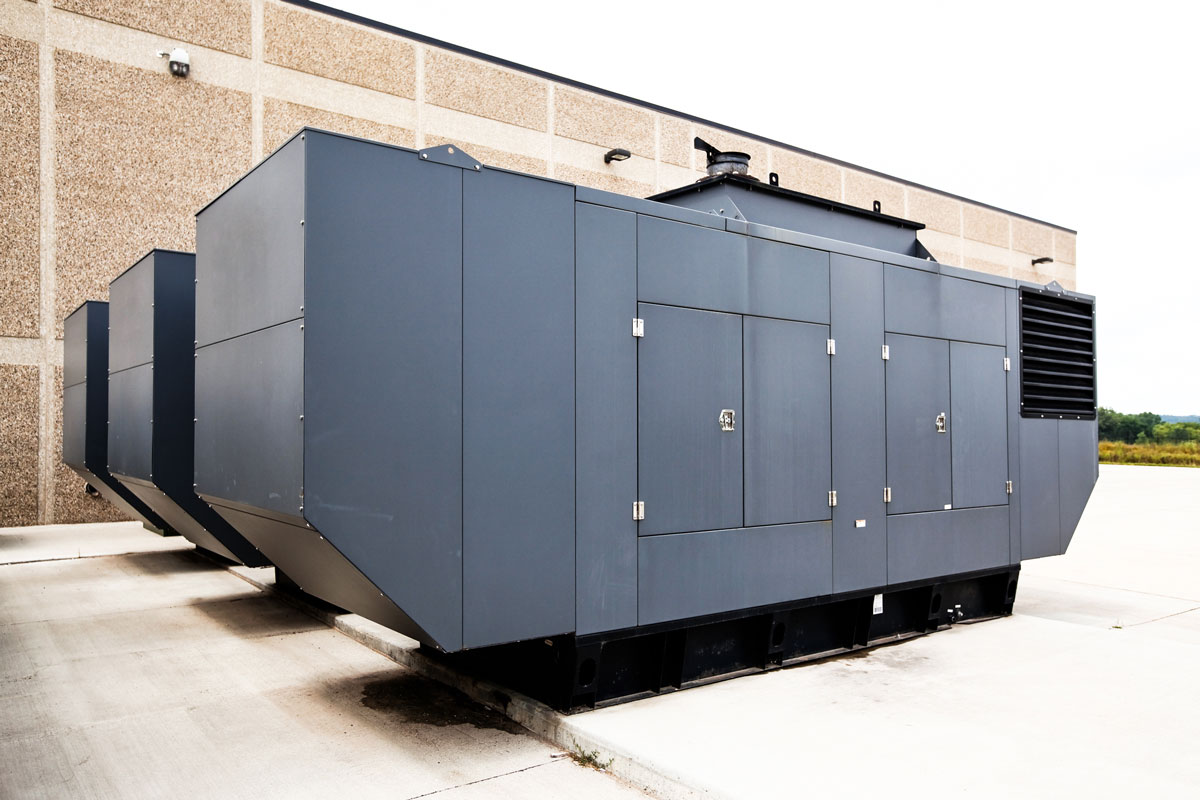 The team at R&D Electrical assists commercial businesses, maintenance people and other customers to select the appropriate rental generator, transfer switch or switch gear. Do you have a contingency plan in place?
Our electricians will be able to determine what size and type generator you are going to need, they will measure the load on your panel and the electrician will usually be able to tell you what you need and help get it for you ASAP.
A tap box can be connected to generator. The tap box is permanently installed, and a rented generator plugs into it. Some businesses don't want to buy the generators because then they are on the hook for maintenance and repairs. By renting, they get the benefit and do not have to worry about fixing any problems themselves. This unit works with an emergency power transfer box, also known as a Transfer Switch. The transfer switch is permanently installed and is wired to your electrical panel, and to the tap box, and will switch power between the two sources. These units can help restore power in an emergency minutes after the generator appears on the scene. If you don't enjoy down time, this is an economical option to deliver temporary or long term electrical power. This can power a plethora of applications; including but not limited to:
HVAC systems
Lights
Banks
Gas Stations
Convenience Stores
Office Buildings
Hospitals
Small Business
Stadiums
Universities
Finding electricians, who have the experience to install this equipment is important. There are many local and national codes to consider so working with a group like R&D Electrical is key. For many, a disaster recovery plan needs to address kilowatt size, voltage, cable length and which critical systems need emergency power. Let us help you with your contingency plan to help provide a way to bypass any guess work.
With a plan in place and the equipment installed, power can be recovered in just a matter of minutes from the moment the generator arrives. This ensures that power is quickly restored, allowing your business to resume normal operations for the short or long term, all without the need of a permanent generator.
Since commercial buildings differ from one another, we can design and customize a system to fit specific requirements.