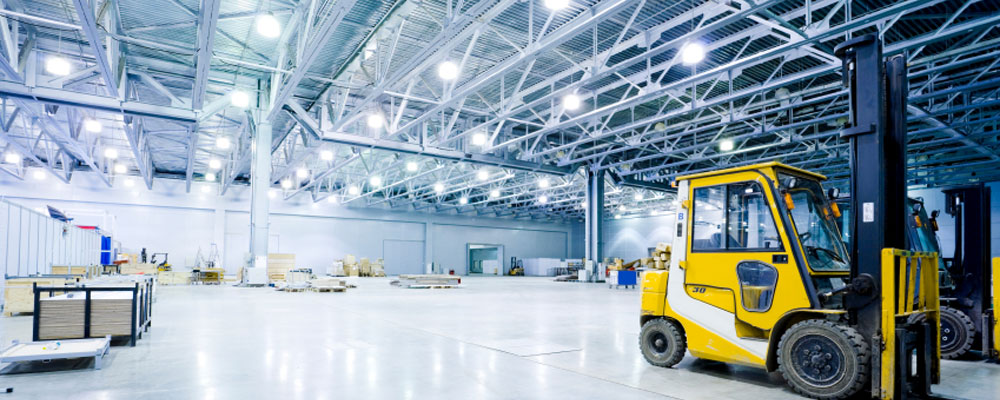 Creating a better bottom line has always been the main focus of any business, which means keeping costs down wherever possible. When it comes to fixed costs, that can be difficult in some areas, but one of the easiest ways to pursue this course of action is to schedule an LED lighting installation.
Until the late 1970's, businesses had few options in this area and usually had to accept whatever fluorescent lamps were on the market and schedule an installation with a commercial electrician. The frequency of having to change this form of lighting generally put a crimp in any attempt at reducing costs.
Cutting Energy Costs
That's changed for many businesses we've helped to upgrade to LED lighting. While the original cost might have dissuaded businesses from considering any LED lighting installation, that price has taken a steep drop within the past decade. In addition, the 75 percent drop in electricity use with this lighting avoids wasting even more money. One client had a $90,000.00 decrease in their electricity bill in just 10 months!
An Array of Colors
Another evolution within this market is the scope of options now available to a business. When LED lighting came on the market as a viable alternative in reducing costs for businesses, the only options when it came to color were red and green. Until white and blue diodes were invented in the mid-1990's, the combination of lack of selection and prohibitive costs stalled any progress in this department.
Installation and Repair Costs Down
Since the lifespan of this form of lighting reduces the number of calls that a commercial electrician will receive, the maintenance costs for a business will be reduced.
An Employee-Friendly Consideration
Employee morale is an area in which LED lighting can have a subtle effect and potentially boost
productivity. The harsh lighting that's representative of High Intensity Discharge, or old fluorescent
lights had the potential to create eye strain that's avoided when it comes to the LED version. In addition,
there's no UV rays to be concerned with when it comes to LED.
A Green Option
With environmental concerns also growing with each passing year, transitioning from incandescent, HID,
or fluorescent to LED literally shines a positive light on a business for making this type of move. Given
the level of innovation that continues to take place when it comes to this form of lighting, the chance to
reduce costs even further down the road exists.
The Right Choice
R&D Electrical has been a leader when it comes to any electric repair, replacement or upgrade for a business. We also can handle any electrical installation in order to help you get a handle on those fixed
costs.
So when the time comes to consider an LED lighting installation, contact R&D Electrical, and we'll send an experienced commercial electrician to do the job right.
To upgrade the current lighting in your DFW area business, the commercial electrical contractors at R&D Electrical will help. To schedule a consultation, or commercial installation appointment, call (817) 541-7550 today. If you have any questions, a knowledgeable representative will provide answers to put your mind at ease. Visit the electrical contractors online, and like them on Facebook, to see project photos.